Image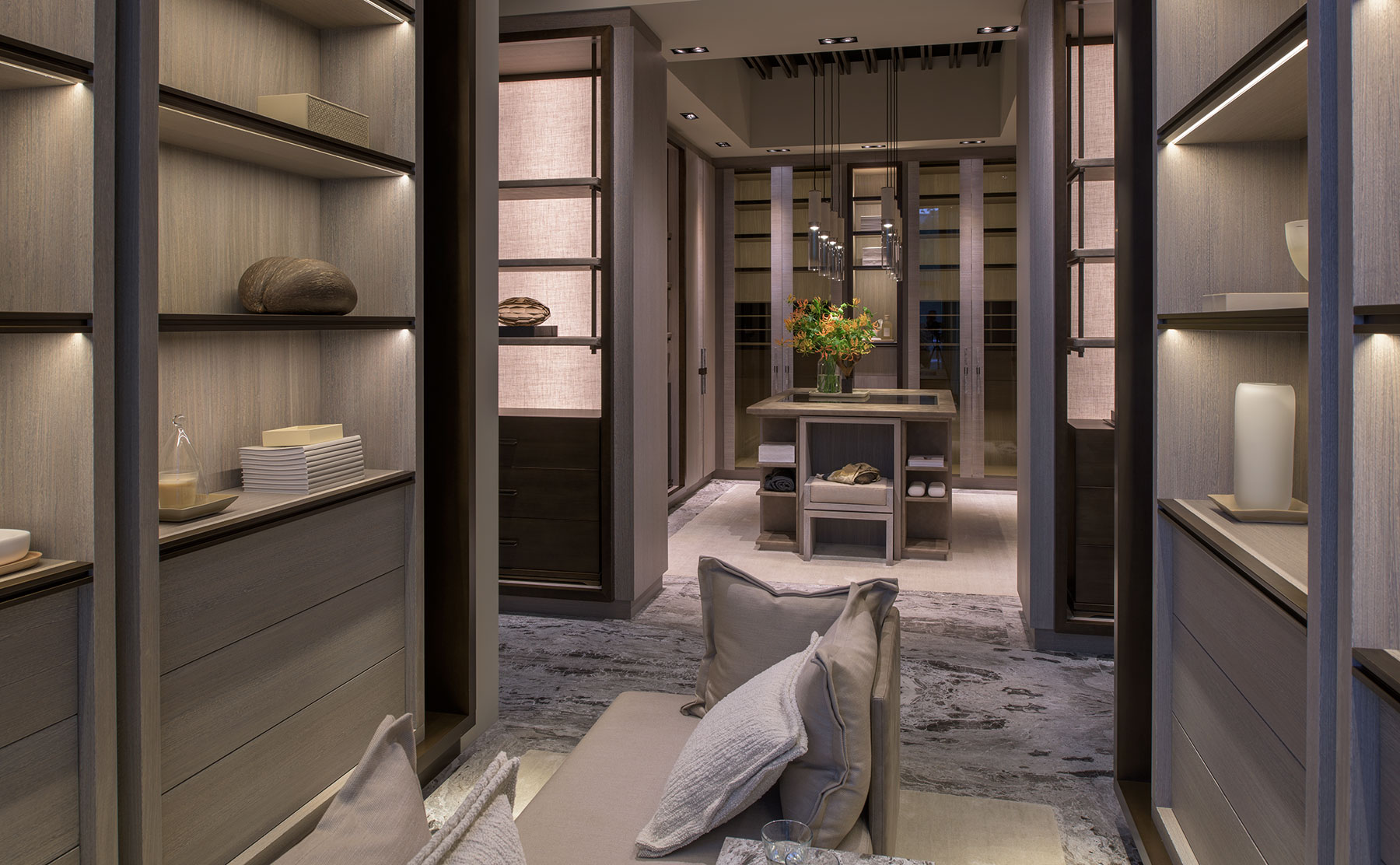 Image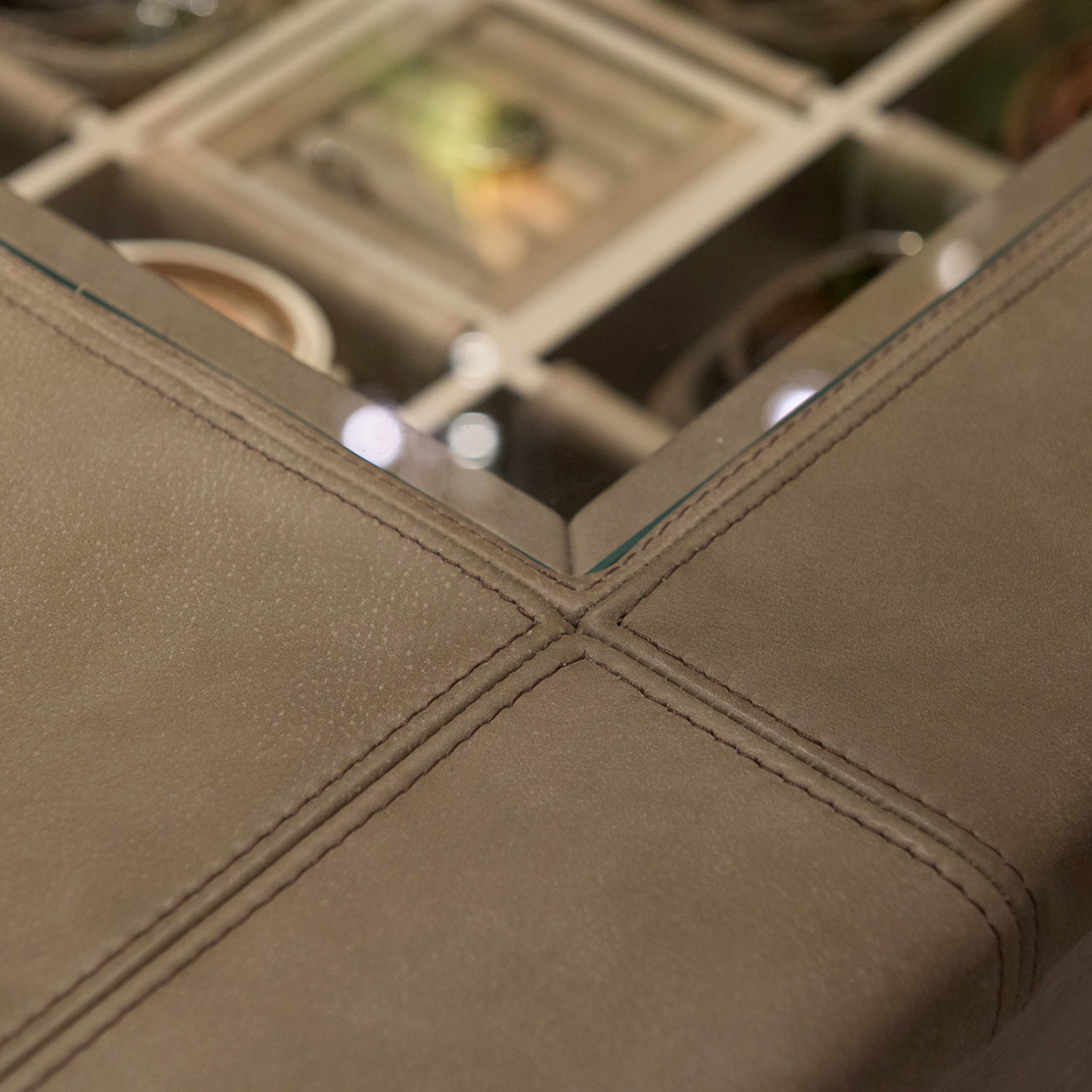 GIORNO COLLECTION
Specially designed by Wolterinck for Vonder, the Giorno Collection demonstrates the balance between beauty and functionality. It is the result of many years of experience and close consideration of clients' wishes. The bedroom and dressing room are important and intimate places in the home and deserve attention and attention to detail. The collection is therefore designed to create a sense of luxury and well-being. A dressing table and mirrors are part of the dressing room, as are tall presentation cabinets. Executed in a combination of special materials, such as leather, bronze and bronze-tinted glass. The dressing is on display in an area designed by Wolterinck in the Vonder showroom.
SEE THE GIORNO COLLECTION
Image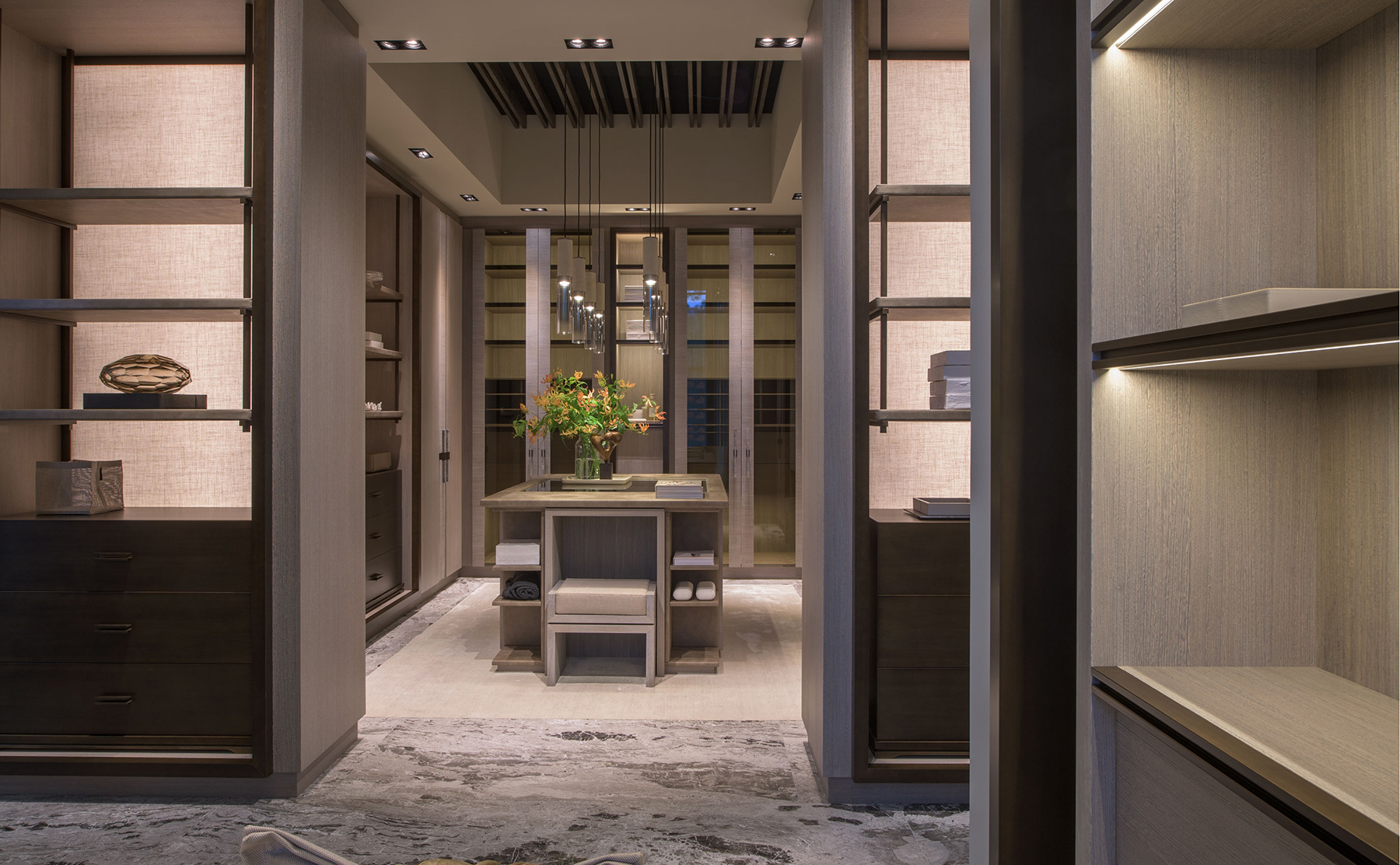 Image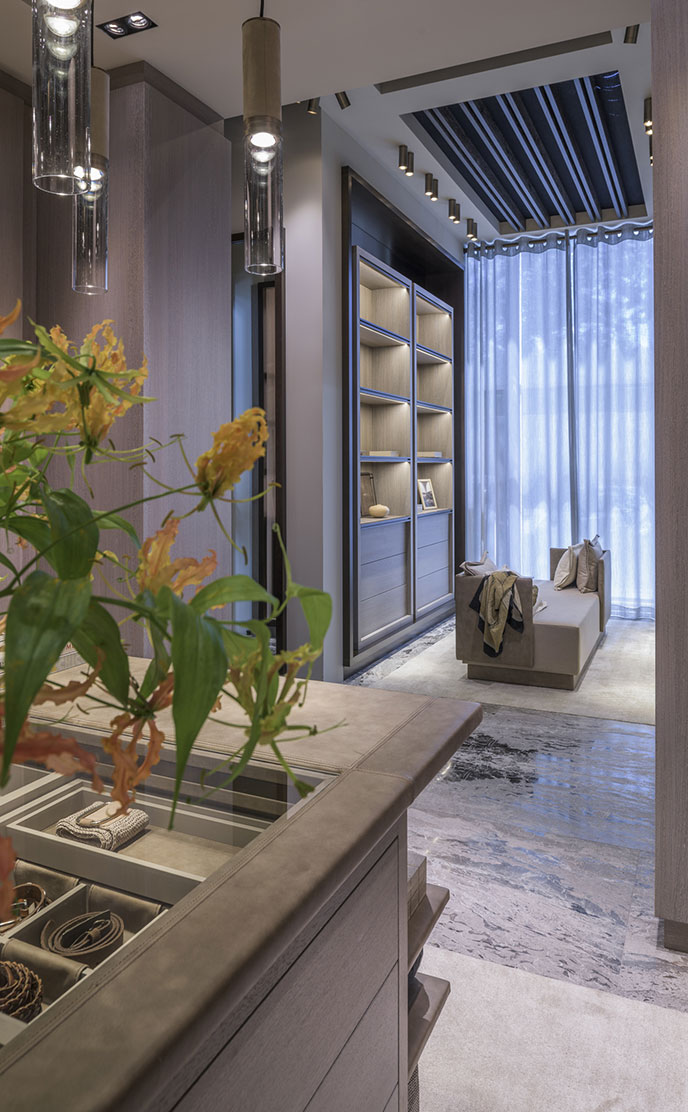 Image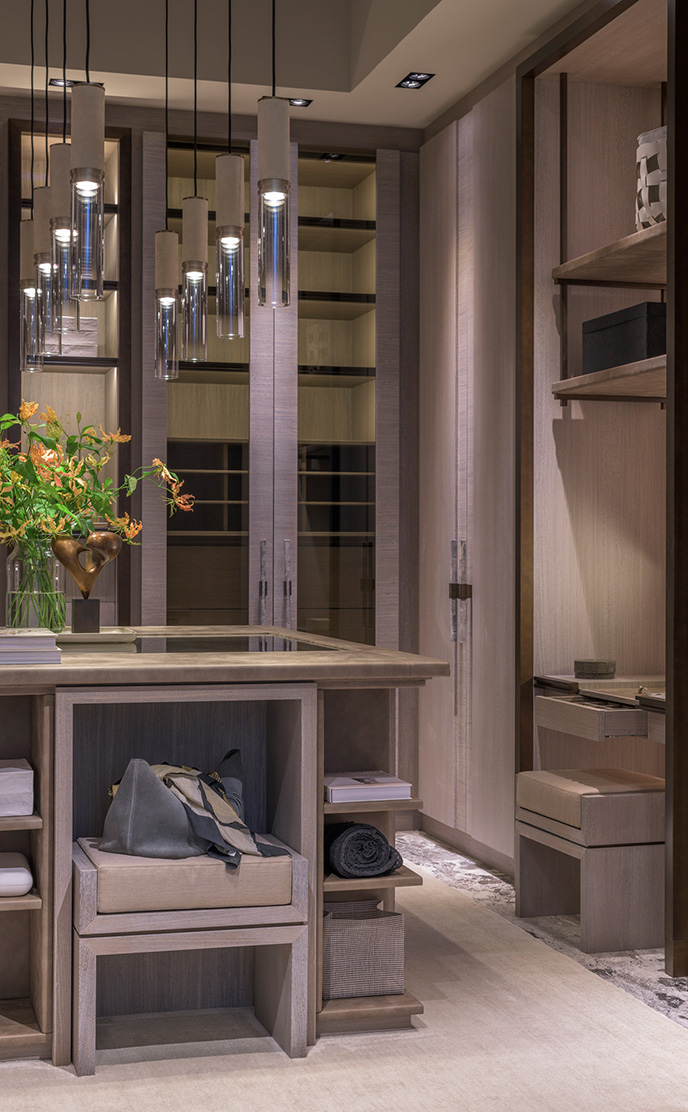 Image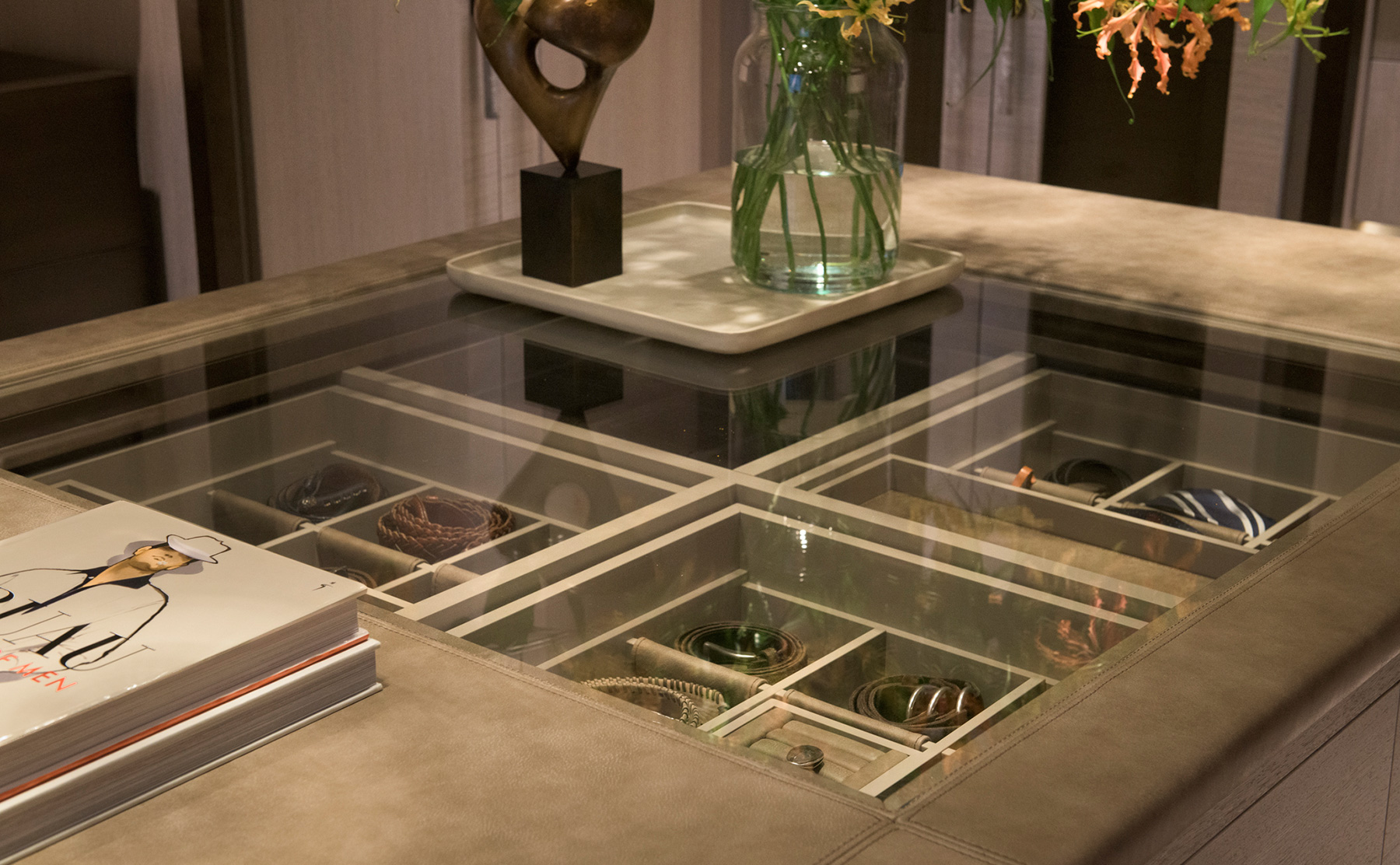 Image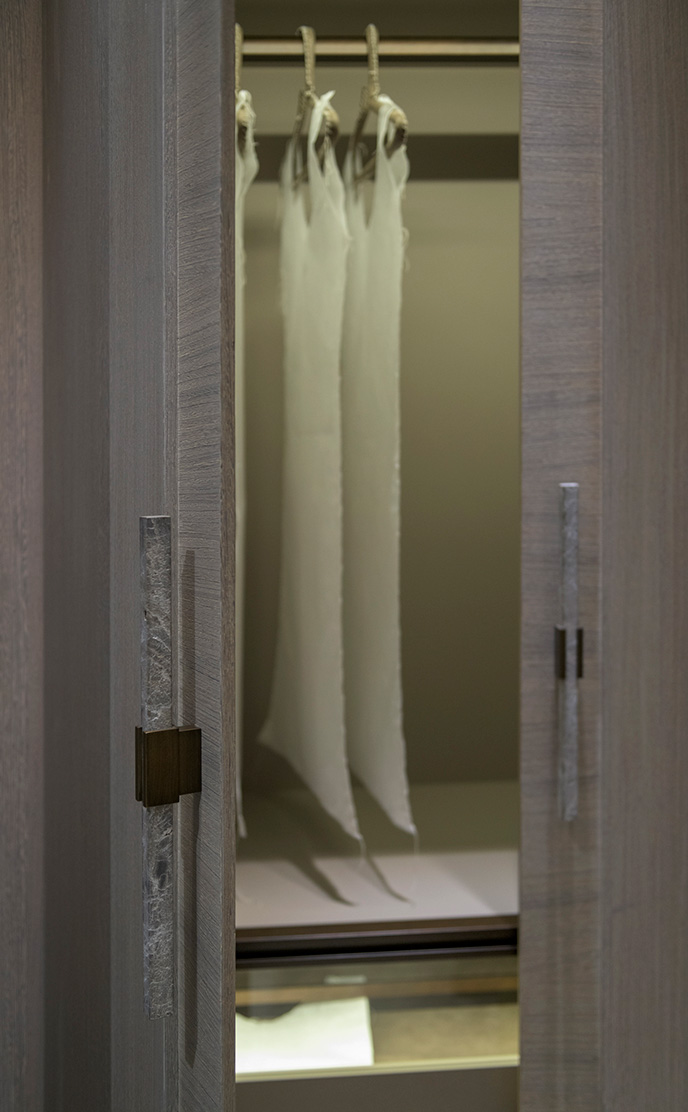 Types of wood and finishes
The Giorno Collection is made from wenge wood in combination with bronzed wooden drawers and elements in bronze, leather and glass. For example, the lobby cupboards have a bronze surround and back panels made from bronze-tinted glass. The use of spirited leather and soft linen lends a warmer and more personal touch to the space. Other types of wood and finishes are possible, if desired. The dressing room is custom-made and can be arranged entirely in line with your wishes. 
Wolterinck: "The bedroom and dressing room are important places in a home, so they deserve attention and a keen eye for detail. The collection has therefore been designed to create a feeling of luxury and well-being in this special and intimate area of the home. It is a place to store precious possessions for safekeeping but also to display them, as well as being somewhere to retreat to."
SEE MORE COLLECTIONS BY VONDER