Image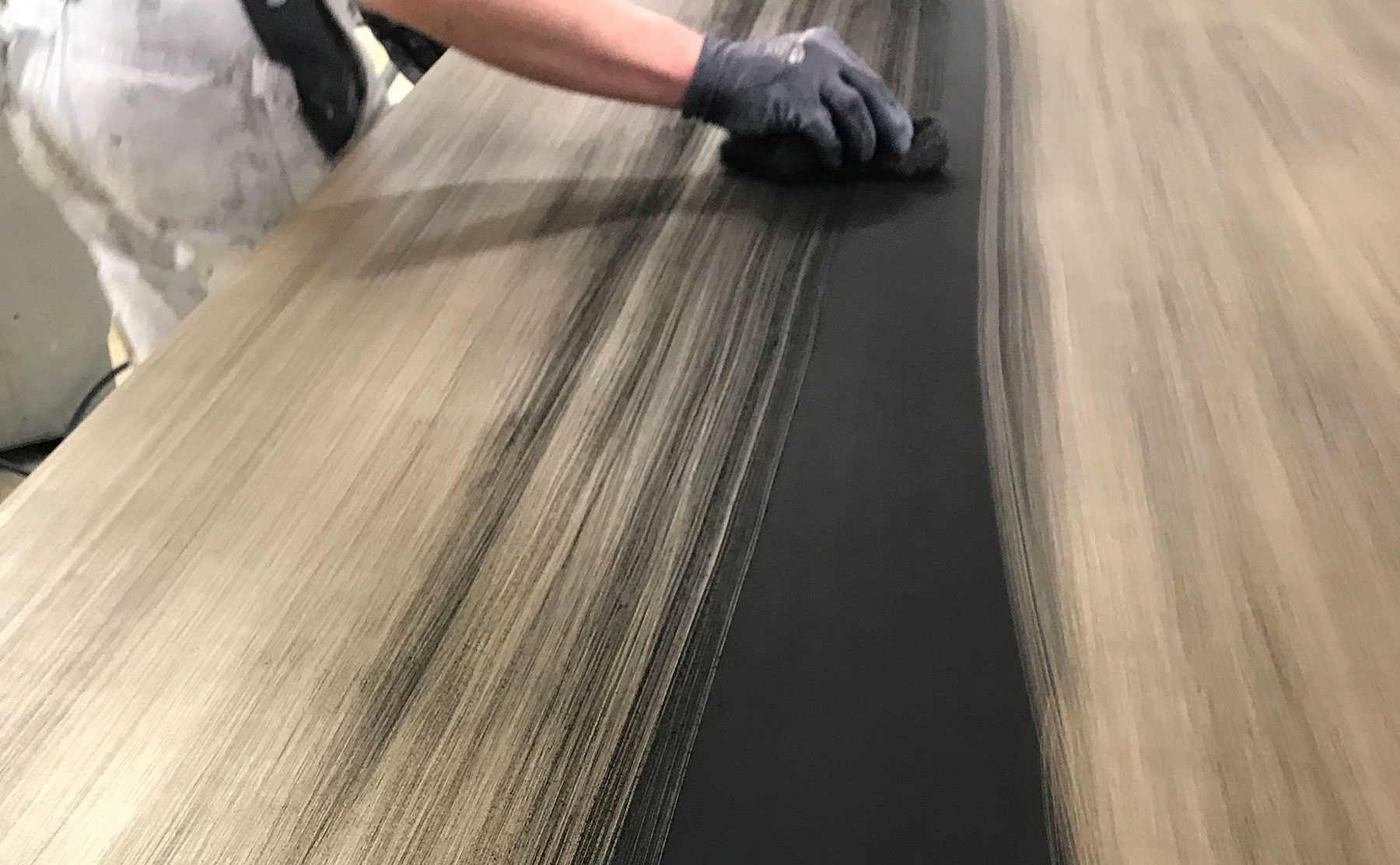 Image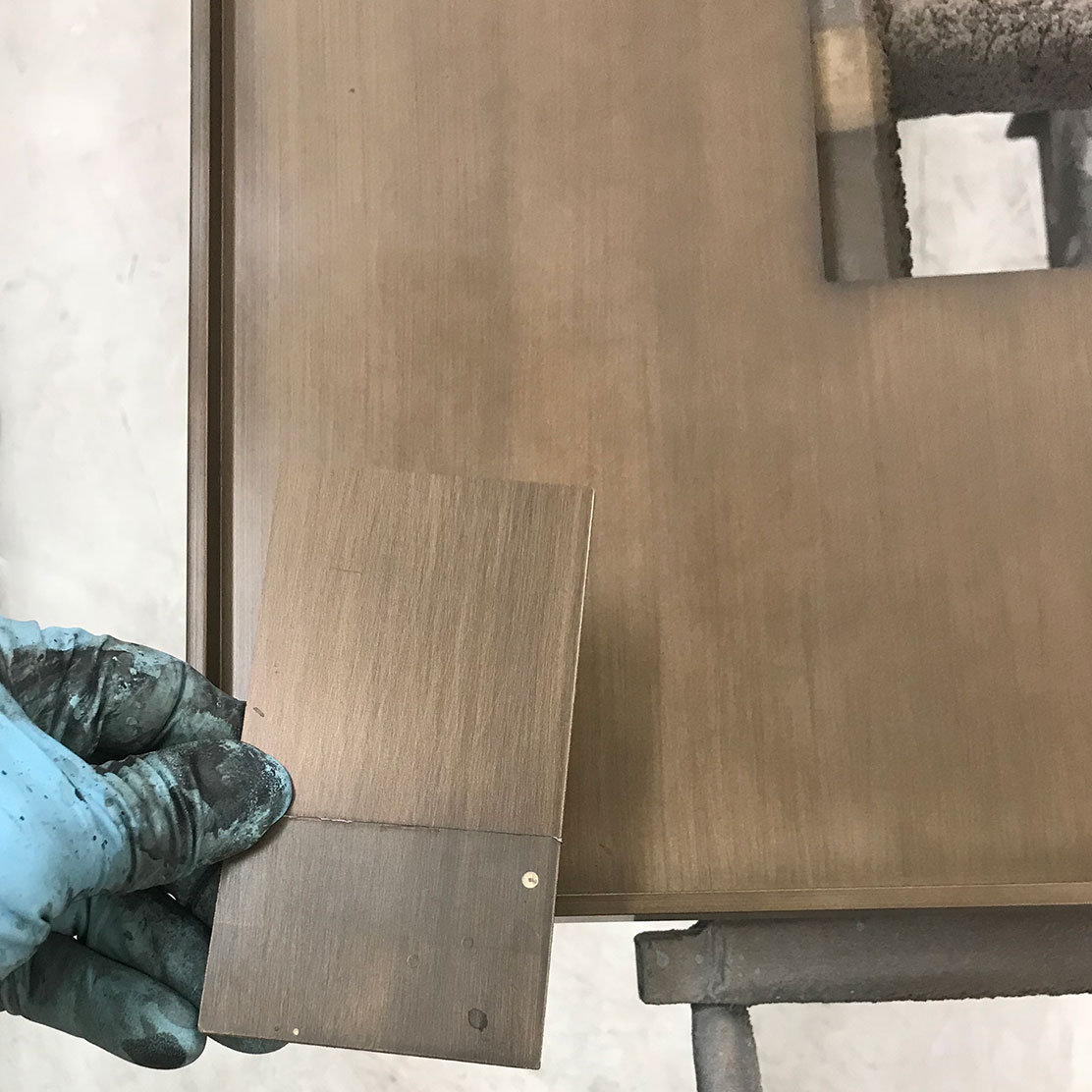 Bronze finishes
Craftsmanship and innovation are needed to create metal finishes. At Vonder, we undertake to create unique finishes for wood and specialise in this hand-crafted and intensive procedure to give the wood a wonderful metal layer. We make use of powdered bronze, copper, nickel, brass or iron which is applied to the wood in a liquid form. A coating of a thin layer of metal is achieved by sanding down the granules by hand.

Bronzing is done by applying powdered bronze in a liquid form in the spraying department. Once the layer of bronze has dried, it can be worked on further. The whole process involves trying something, looking at the result, and trying again. The layer of bronze is sanded by hand four to six times, depending on the look we are aiming for. We start with a coarse grit and progressively proceed to a finer one to refine the structure of the surface.
In between, patinas are applied which react with the metal. The duration of the reaction determines the final colour, so it is important to stop at exactly the right time. After that, we might opt to brush the surface to give it a scratch effect, whether rough or refined. Lastly, a special coating is applied which ensures that the bronze can age, in contrast to a normal layer of varnish that seals the metal. In time, the colour of the metal deepens and becomes even more beautiful.
BRONZE FINISHES
Image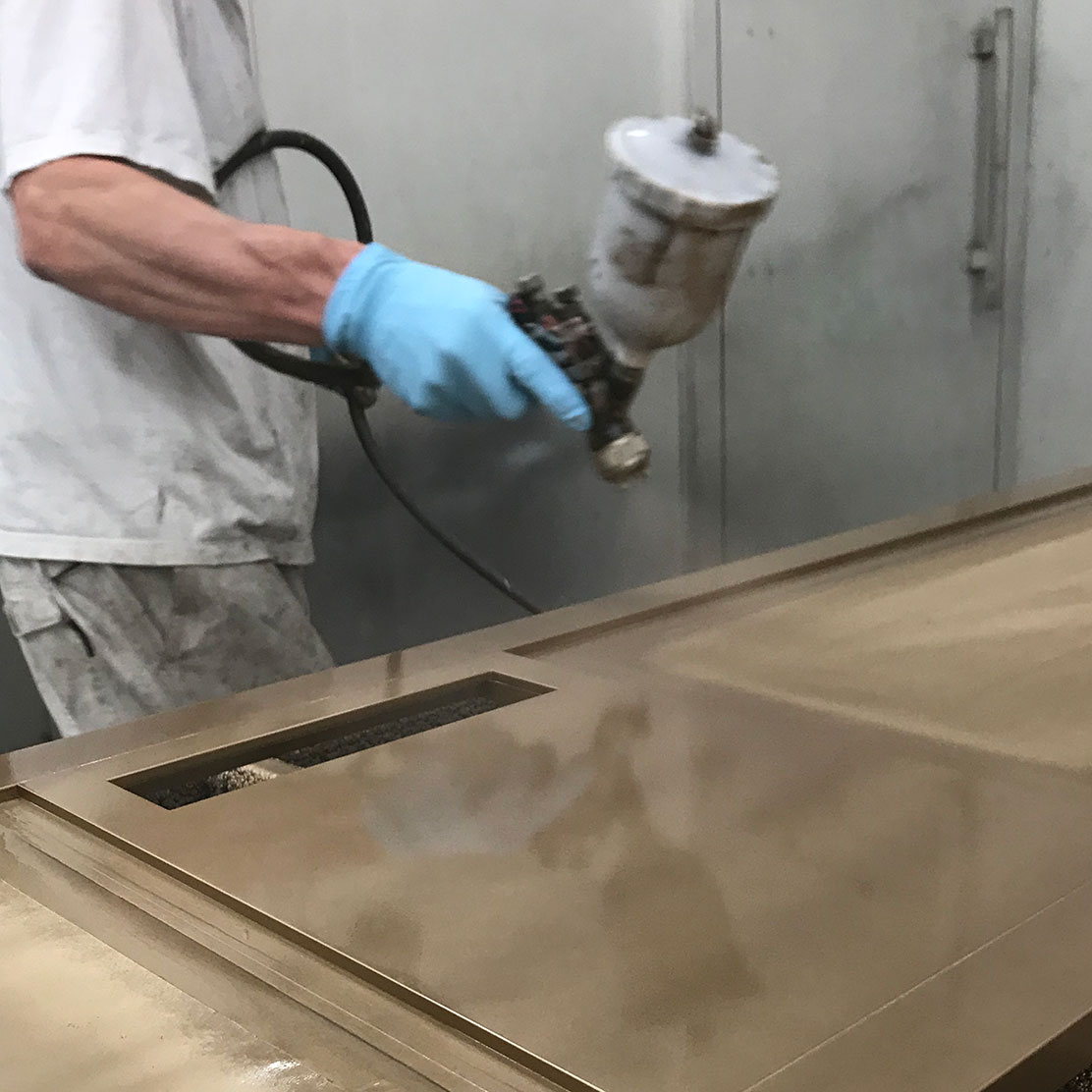 Image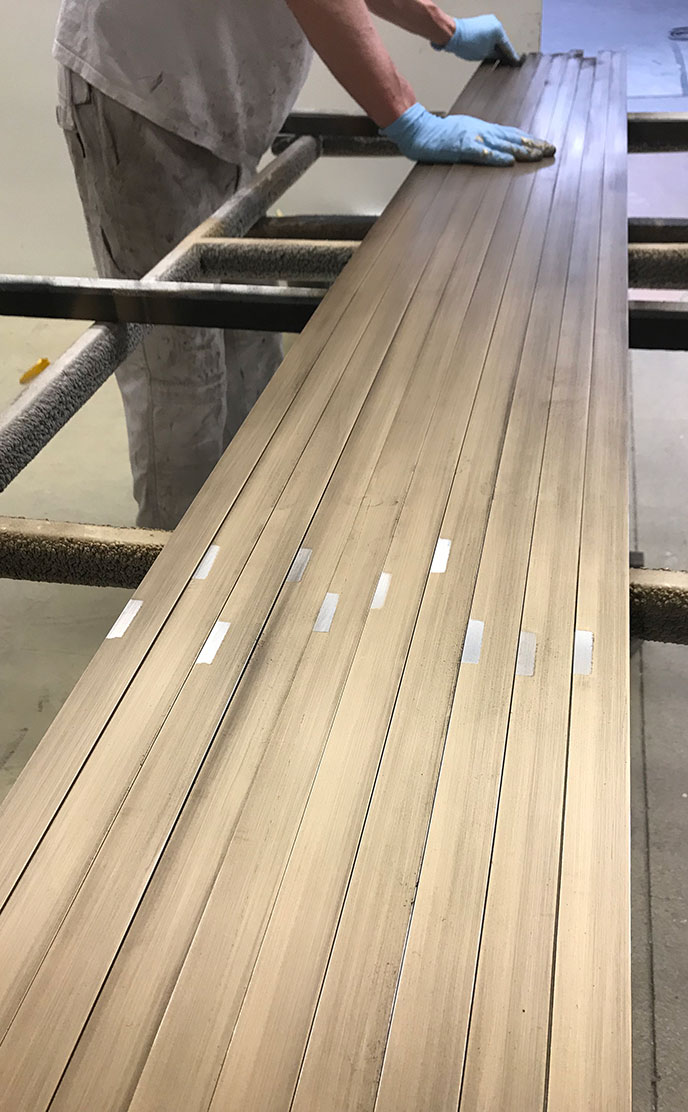 Image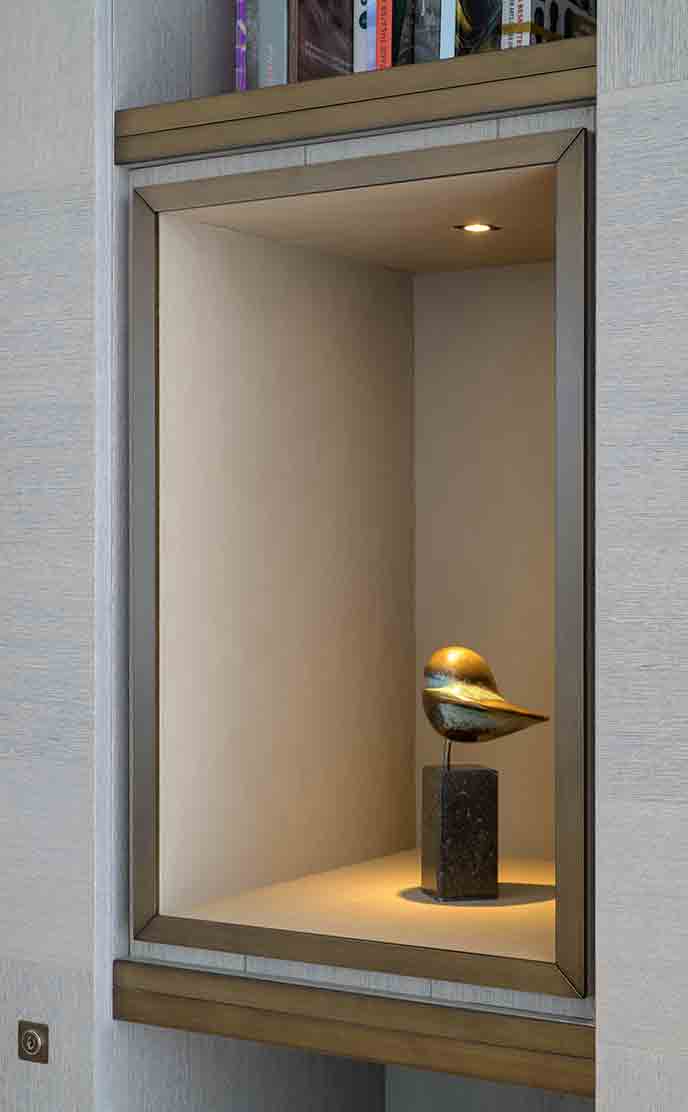 Image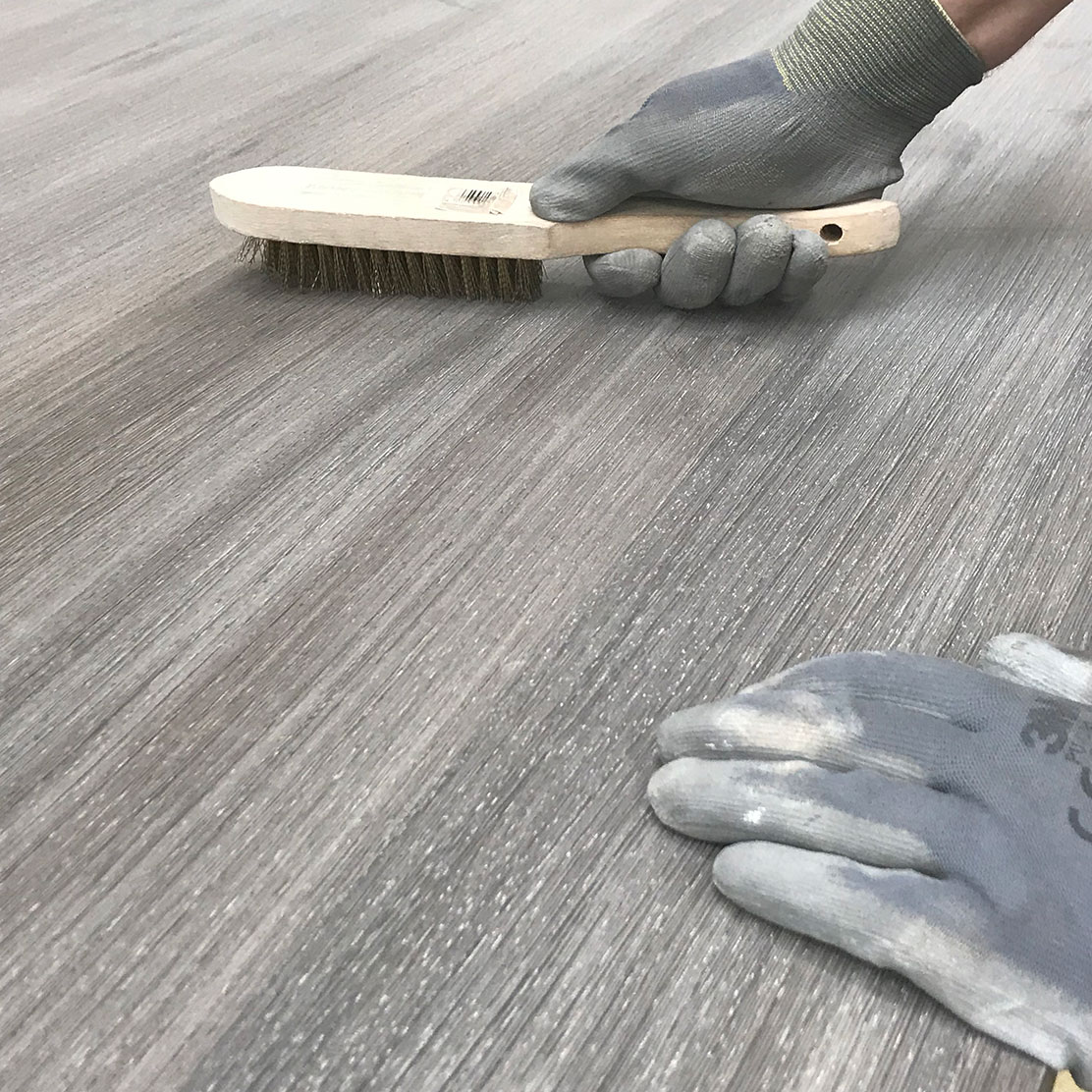 Image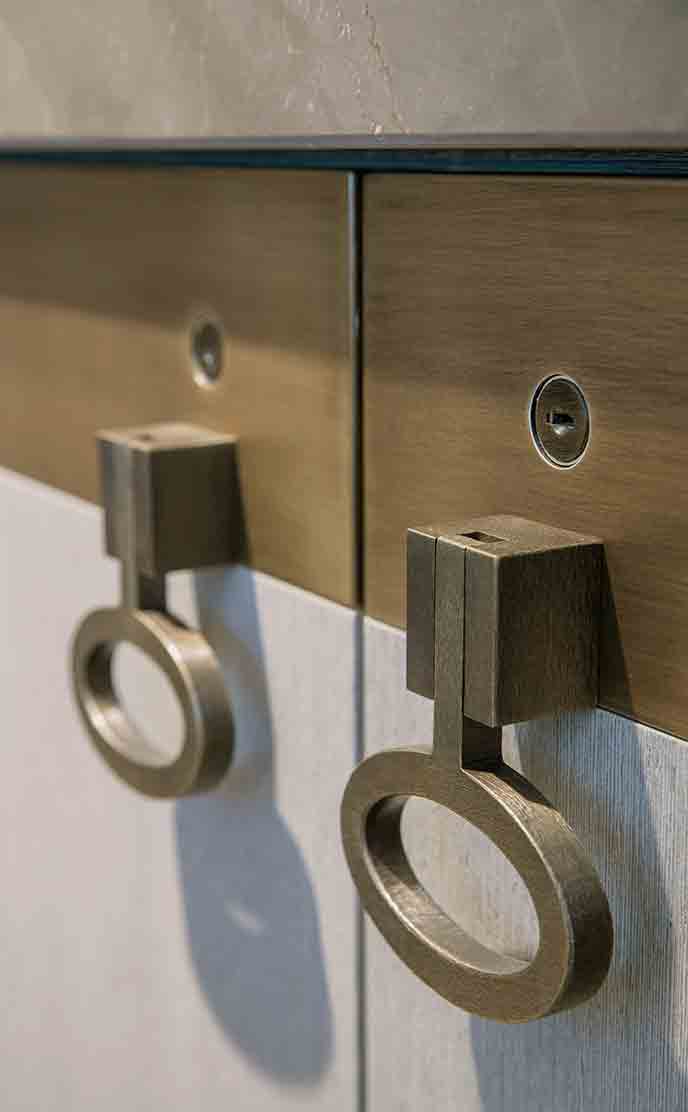 Image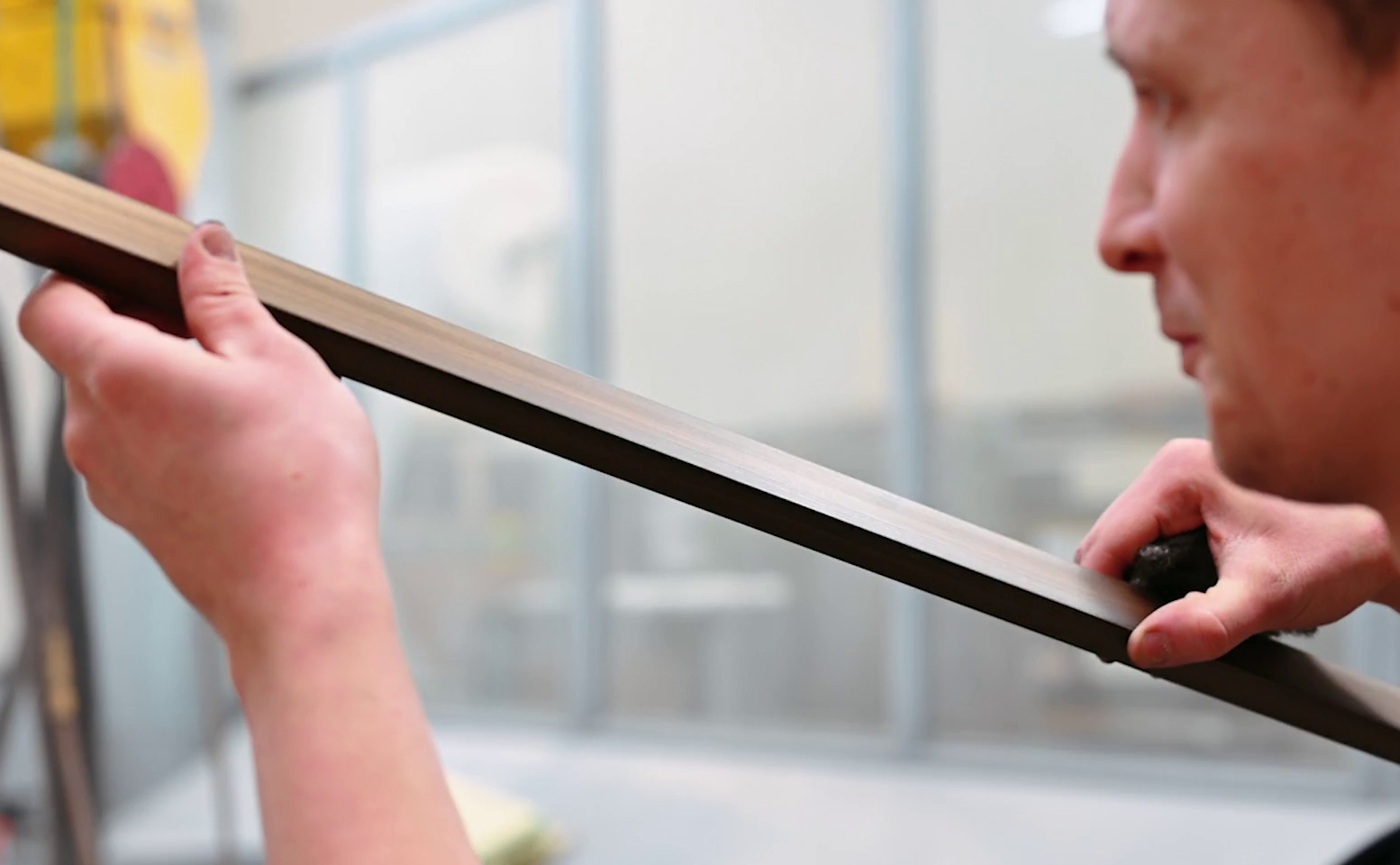 Image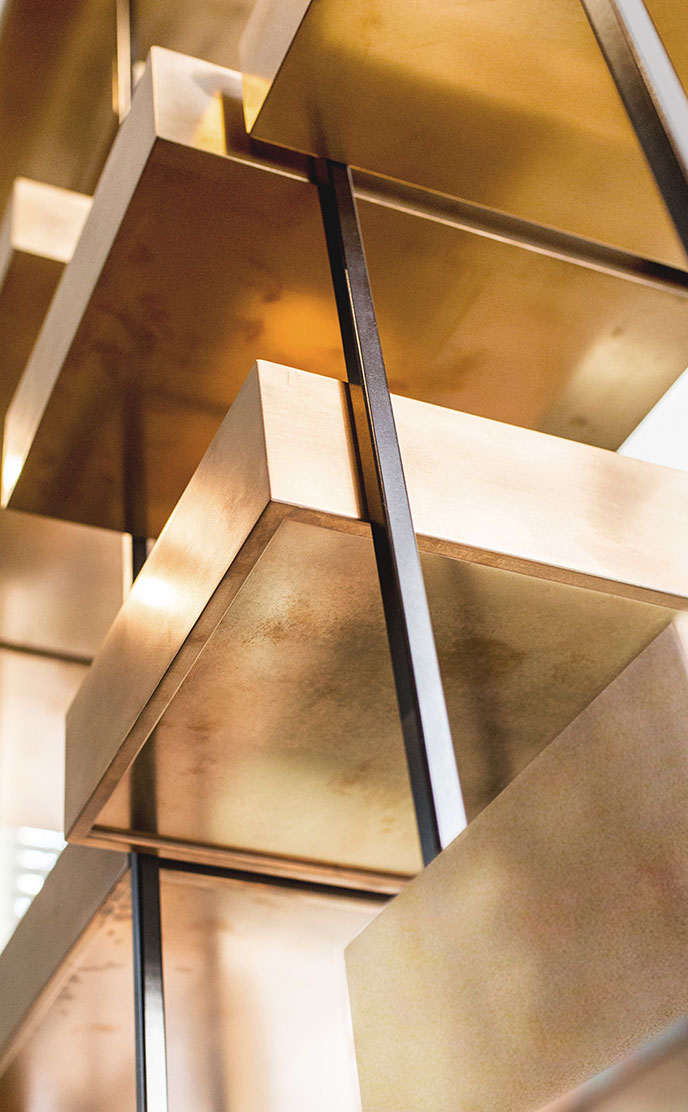 Image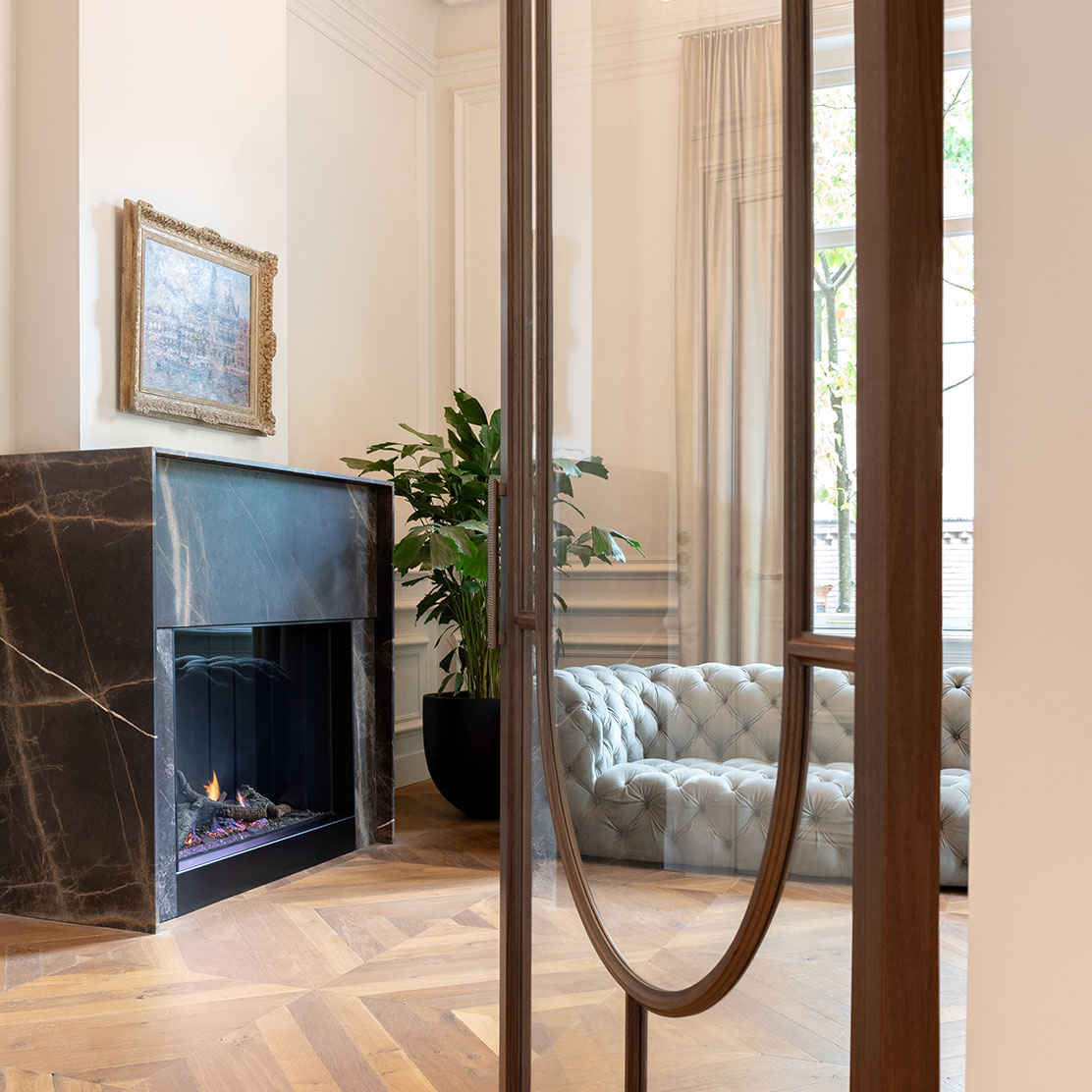 Image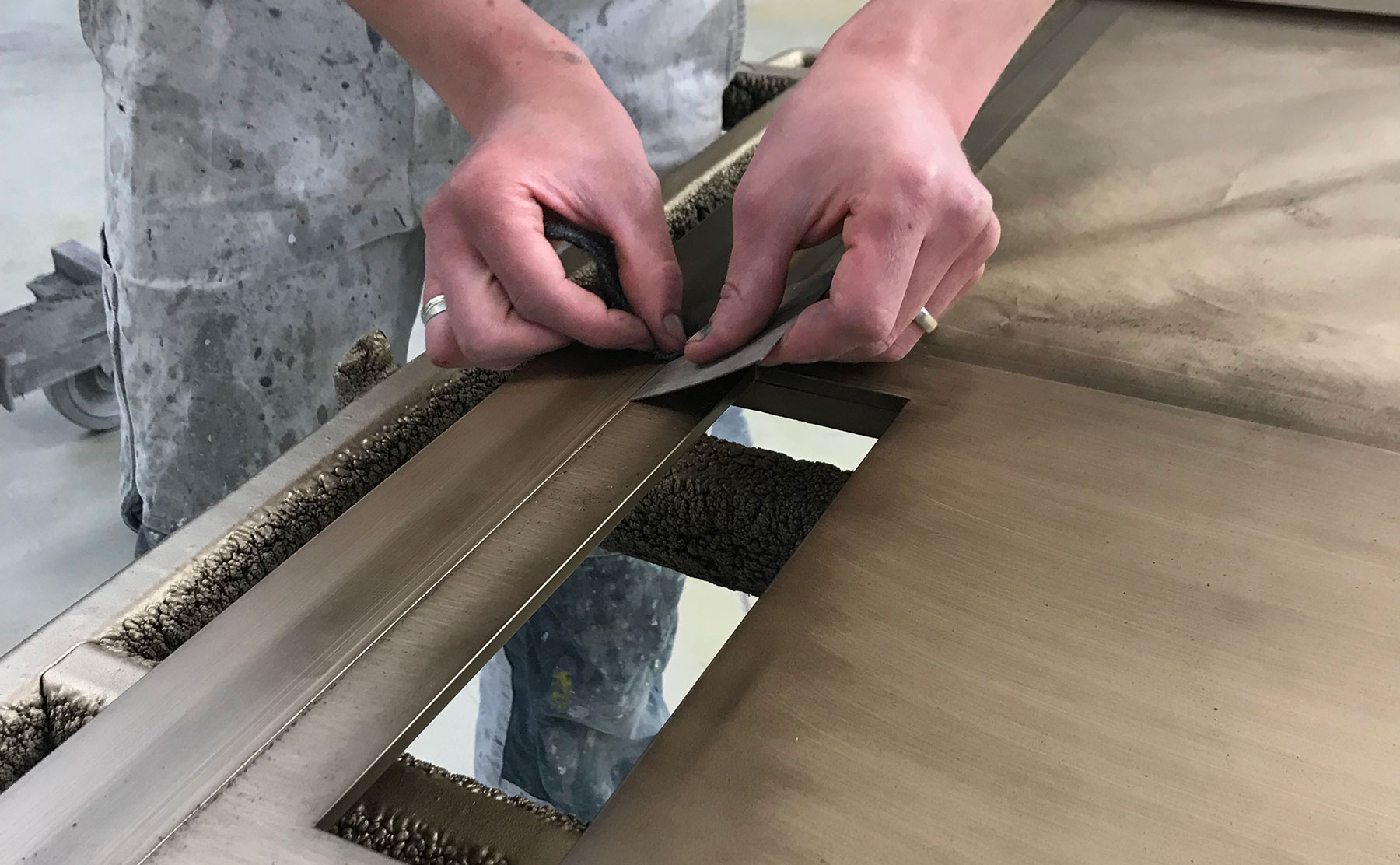 Image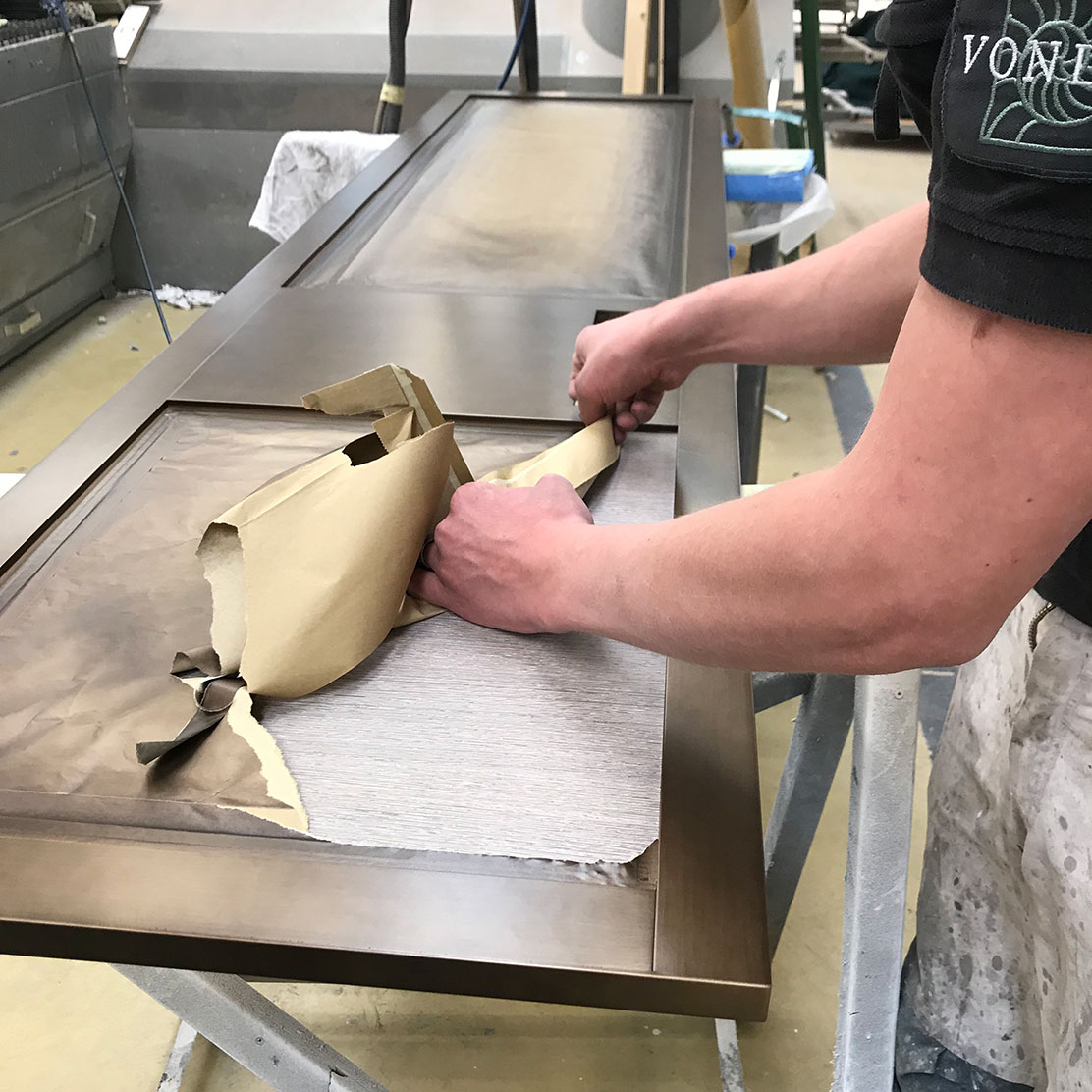 Image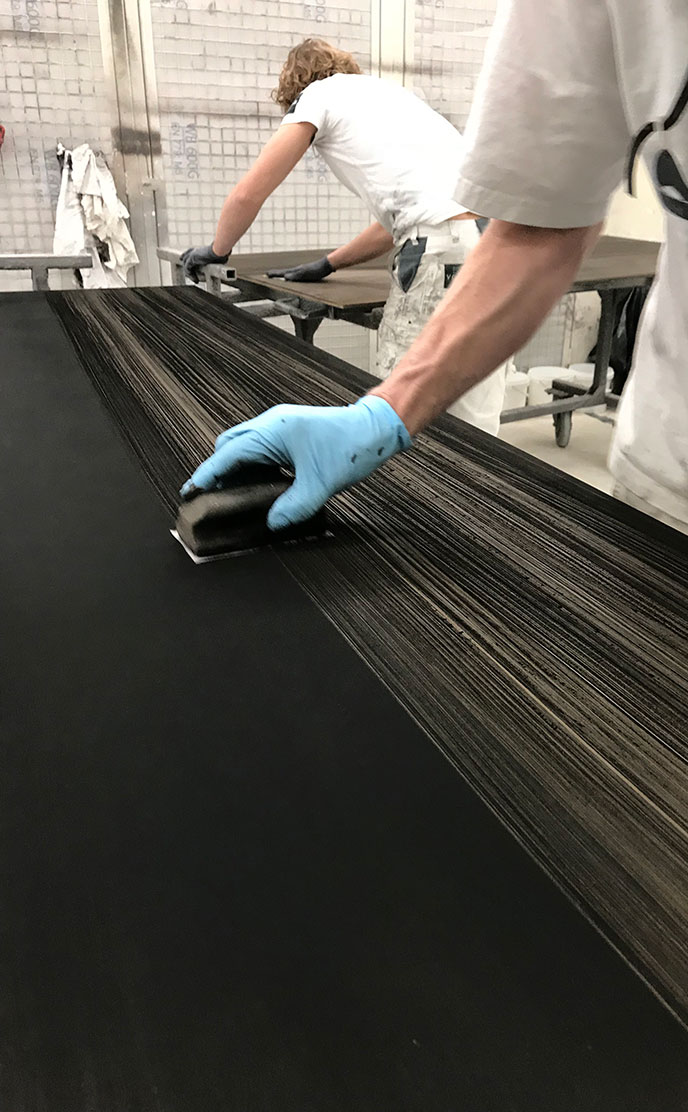 Image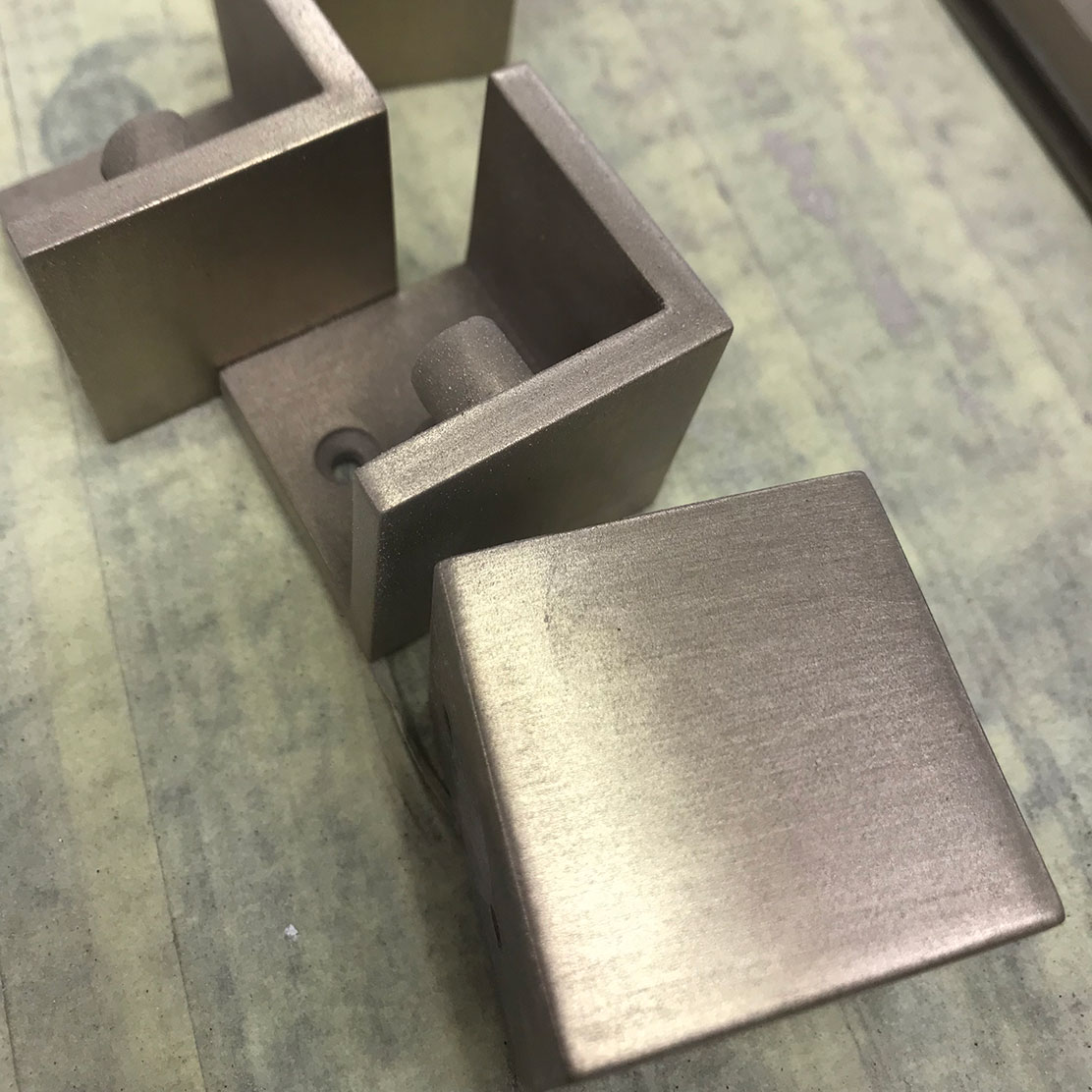 SEE MORE WOODSPECIES AND FINISHES